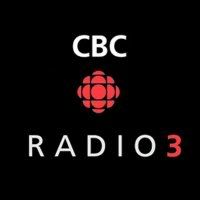 THERE IS NOW AN ONLINE PETITION AT
http://petitionspot.com/petitions/saver3
The CBC is facing declining revenue (like everyone else) in response to that I created this 'event' urging people to write their MP and urge a funding increase for the CBC, details are here:
http://www.facebook.com/event.php?eid=53334563398&ref=ts
Today thought the stakes were raised.
---------------------
"What we have to do is find ways in order to generate some dollars for CBC/Radio Canada to be able to minimize the impact that the current crisis is actually imposing on our services."
A CBC spokesman said such a plan could mean anything from unloading Radio 3 to putting a website up for sale.
http://www.google.com/hostednews/canadianpress/article/ALeqM5jaOSamV9GAXcVAzwrF5QRU1yfbgA
---------------------
CBC Radio 3 is an invaluable resource. It plays independent Canadian music to the world and it is the only CBC service that seems to fully grasp the internet fully.
It is the least funded of the CBCs services and even if it was completely destroyed it wouldn't make up for the CBC's shortfall.
So, by all means urge parliament to increase the CBC's funding
http://www.facebook.com/event.php?eid=53334563398&ref=ts
But make sure the CBC knows that Radio 3 is NOT where they should be looking for savings.
Contact the CBC at
http://www.cbc.ca/contact/
_____________________________
from:
http://www.facebook.com/event.php?eid=52662111020#/event.php?eid=52074324069