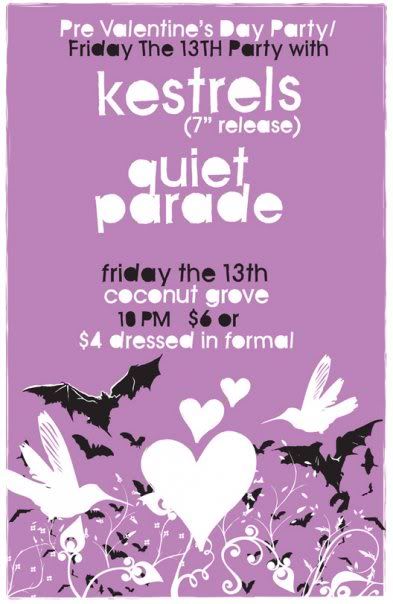 Noisy alternative mid nineties throw back band, Kestrels are set to celebrate the release of their debut 7" record. Their release party is to be a pre-Valentines day event (aww..) on Friday the 13th (boo!) of February. Coconut Grove will host
the party, and $6 will get you in. Or... simply dress up in formal wear and pay just $4.
Opening the night will be romantics, The Quiet Parade, and the very lovely Murder She Wrote.
Why not host a Valentines day party on Valentines day? "Our girlfriends would kill us!".
Kestrels are for lovers.

http://www.myspace.com/kestrelskestrels