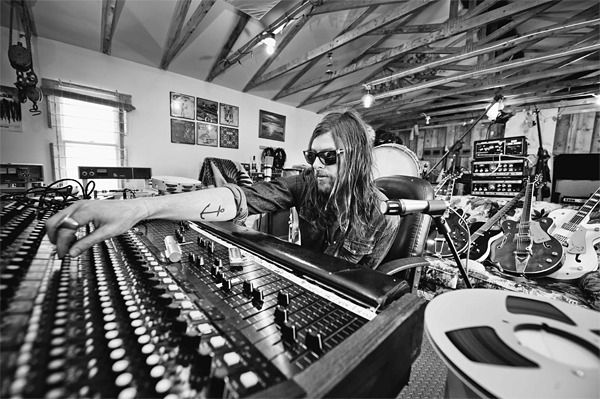 ANNOUNCES NEW STUDIO ALBUM
"COYOTE" FOR RELEASE ON SEPTEMBER 4, 2012
LEAD TRACK "TAKE IT ON FAITH" AVAILABLE AT iTUNES NOW
Artistry doesn't follow a calendar year. It doesn't make or meet deadlines. It ebbs and flows. It travels, explores and arrives when it wants to. Though Halifax local Matt Mays has been technically absent from the music cycle that last saw 2008's Terminal Romance, the four-time Juno Award nominee has been anything but idle. He's been making new music at his pace and doing things the way he wants to do them. "If it means changing continents or just walking back and forth in my kitchen, there needs to be constant change and movement. There always has to be water moving through my gills," says Mays.
He now has a new record called Coyote (Sonic/Warner) that will be released on September 4, 2012
"I've always loved animals that are beautiful but dangerous," explains Matt. "It's a good analogy for life. Coyotes are native to Canada, Mexico and the United States and that's where I lived while writing this album."
Mays has constantly evolved his sound and musical path from early days as a member of The Guthries, and his successful run with El Torpedo and all the while keeping his solo work varied and unpredictable. But with Coyote, Mays has delivered a rollicking rock record that will not be ignored. Upcoming summer show dates follow below. National tour dates will be announced soon.
MATT MAYS – UPCOMING CANADIAN SHOWS:
July 7 – Salty Jam – Saint John, NB
July 21 – Victoria Row Concert Series – Charlottetown, PEI
July 31 – Trailside Café – Mount Stewart, PEI (solo gig)
August 1 – Trailside Café – Mount Stewart, PEI (solo gig)
August 10 – FREDRock– Fredericton, NB
September 6, – Ottawa Folk Fest – Ottawa, ON