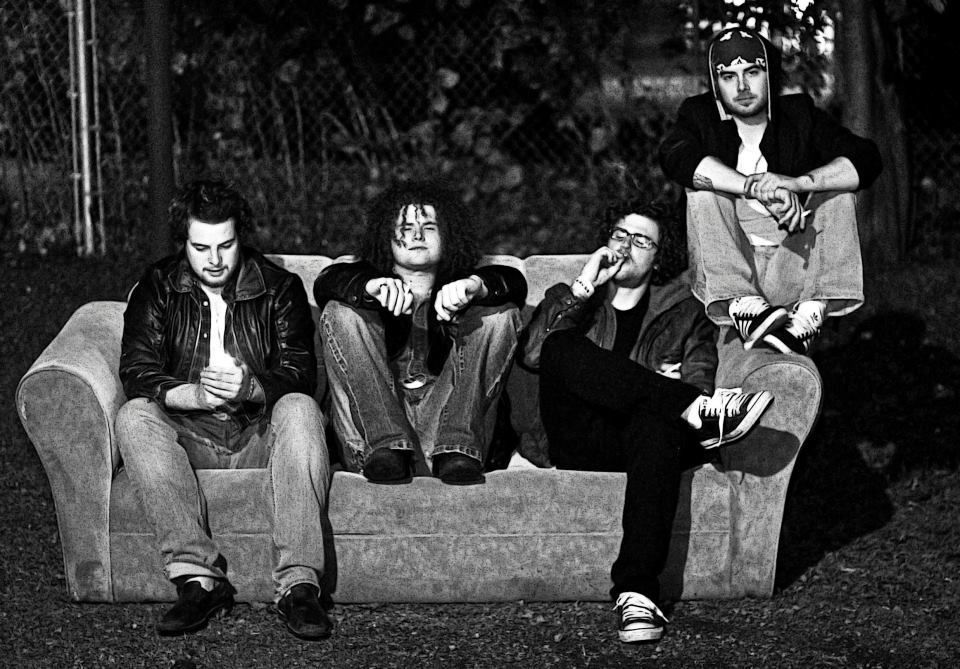 Gearing up for another long summer, Halifax's
The Stogies
are pleased to announce their eastern Canadian tour. The tour includes stops in New Brunswick, Nova Scotia, Ontario and a first time showcase at Toronto's biggest summer music festival,
North by Northeast.
May 9 Plan B Lounge Moncton, NB
May 10 Avant-Garde Bar Ottawa, ON
May 12 Two Doors Down Brantford, ON
May 15 Rancho Relaxo Toronto, ON
May 18 Come Together Festival Durham, ON
May 19 The MoHo Peterborough, ON
May 25 The Red Knight Yarmouth, NS w/Lead Mule
June 8 Michael's Halifax, NS w/Carmen Townsend and Jessie Brown
June 15 NXNE The Hideout Toronto, ON 8PM
The Stogies are notorious for delivering dirty, sweaty rock n' roll romps around the east coast. Loud Guitars, blistering drums and wailing vocals have guided the band through multiple Canadian tours including slots at the Horseshoe Tavern, the Seahorse Tavern, Molson Canadian Nova Scotia Music Week, Come Together Music Festival and the Q104 Keith's Natal Day Fest.
Their debut EP, No Couth, No Class, Nothin' was recorded under the direction of Troy Arseneault (Alert The Medic) and Mike MacDougall (The Jimmy Swift Band). Released in August 2011, the EP has guided the boys through venues and festivals across eastern Canada and has garnered some rave reviews across the board.
For fans of the Sheepdogs, Led Zeppelin, The Rolling Stones
Links: