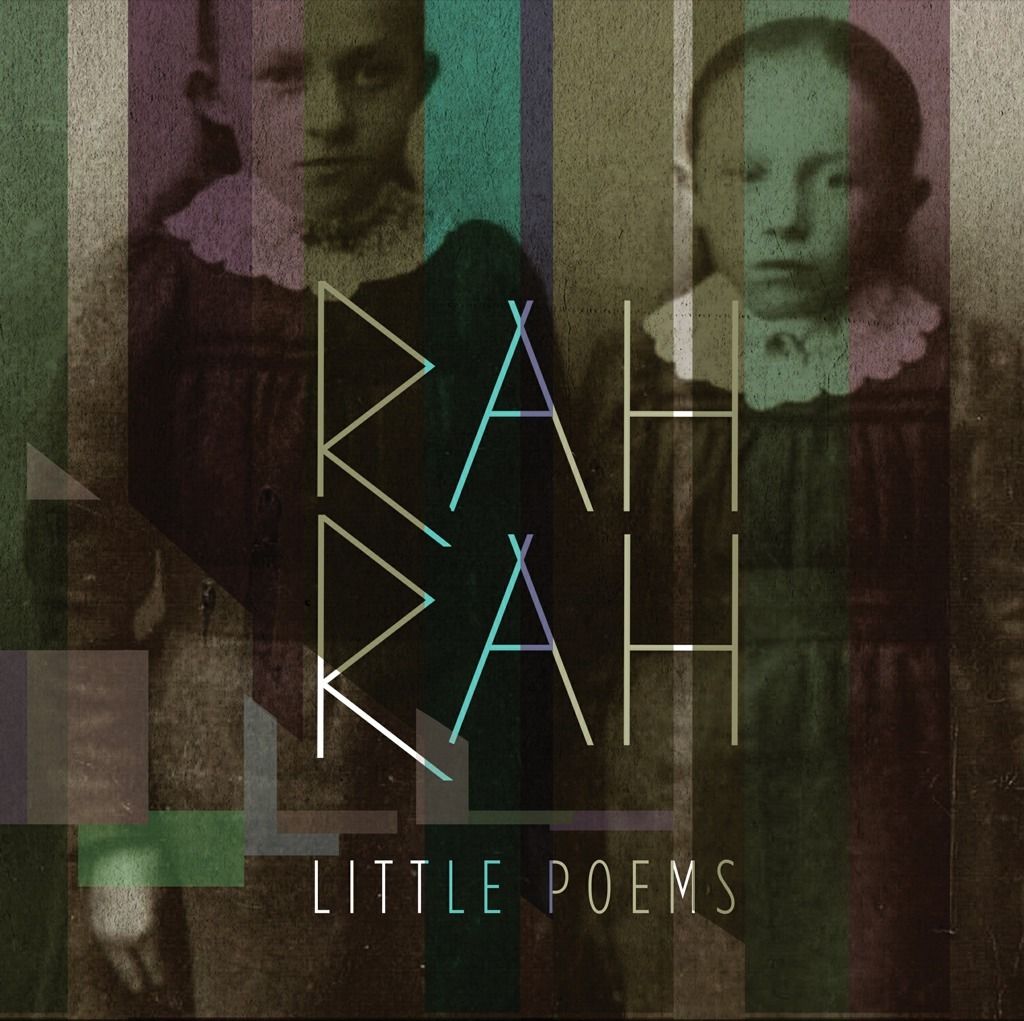 RAH RAH RELEASE NEW 7" SINGLE
"LITTLE POEMS" ON JUNE 12
READY TO RELEASE THIRD ALBUM, "THE POET'S DEAD"THIS FALL
STREAM TRACK "LITTLE POEMS" BELOW

UPCOMING TOUR ANNOUNCED & ON SALE
PLAYING NXNE JUNE 15 HIDDEN PONY SHOWCASE
Rah Rah, Regina, Saskatchewan's expansive rock collective announce the release of their new 7" Little Poems on June 12, 2012. It offers two stand alone tracks, Little Poems and I Could Tell You I'm Sorry, not available on the new full-length, but still in the tone of the band's third, most ambitious and sensational new studio album The Poet's Dead (on Hidden Pony Records) coming out this fall.
The song re-visits the quintessentially Rah Rah combination of trade-off lead vocals from Marshall Burns and Erin Passmore and dwells in the heavy complexity of relationships and being "poor, drunk and scared of being alone," told through a poetically skewed lens of life on the road, playing in a band.
The Poet's Dead was recorded in the fall of 2011 under the production guidance of indie-rock recording geniuses Gus Van Go and Werner F (The Stills, Hollerado, Preistess).

Rah Rah

have truly fine-tuned the essence of the band and refined the maturity of their sound with this record. If Arcade Fire is musically informed by Springsteen, Rah Rah draws a musical footnote from Neil Young while weaving an endlessly impressive amount of contemplation and maturity into their heart-on-their-sleeve songs. Lyrically, The Poet's Dead showcases some of the finest songwriting from the band and the strongest collective step forward to date.
Even in any brief downtime, Rah Rah never stop creating. Erin Passmore, released her solo record, Downtown earlier this year, and Marshall Burns and his alt-country side-project The Lonesome Weekends just released their second album Songs From A Barstool on April 17. Rah Rah will play select North American stops in May and June including a Hidden Pony Showcase at The Dakota for NXNE on June 15. Current announced dates follow below.
Further details around The Poet's Dead, including confirmed release date, listening parties, artwork, pre-order campaigns and further tour plans will be unveiled soon.
RAH RAH UPCOMING LIVE DATES
May 25 - Saskatoon, SK @ Amigo's
May 29 - Winnipeg, MB @ The Lo Pub
May 30 - Minneapolis, MN @ 400 Bar
May 31 - Chicago, IL @ Dirtroom (Double Door)
June 2 - Sarnia, ON @ Sarnia Artwalk (w/ Hawksley Workman)
June 3 - St Catharines, ON @ The Mansion House
June 7 - New York, NY @ Arlene's Grocery
June 13 - Ottawa, ON @ Mavericks (w/ Parlovr)
June 14 - Hamilton, ON @ This Ain't Hollywood
June 15 - Toronto, ON @ The Dakota (NXNE, Hidden Pony Records showcase)
June 16 - Montreal, QC @ Le Divan Orange (St-Ambroise Montreal FRINGE Festival)
www.rahrahband.net