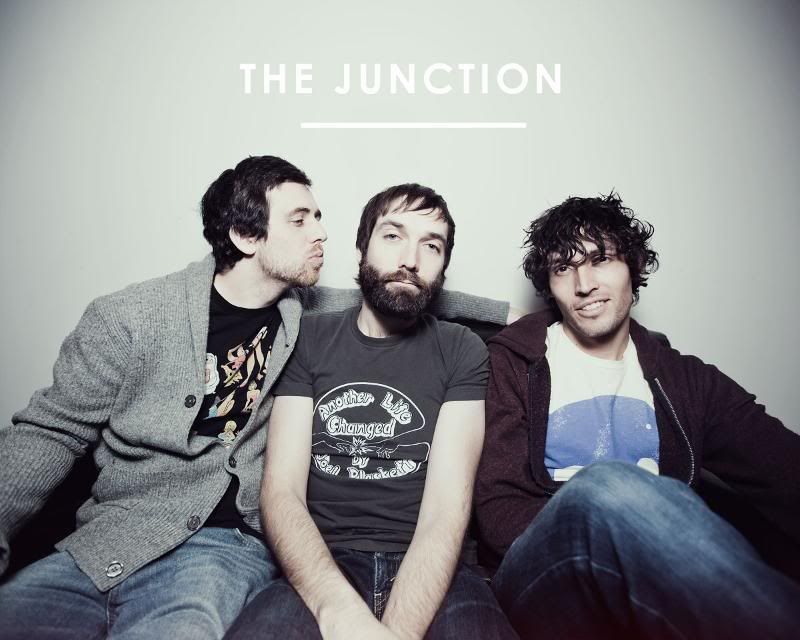 Toronto-based, Brampton-bred rock band, The Junction tease us with a second song off Grievances, their third full-length, which hits stores on March 6, 2012 via The Junction Inc. / Fontana North.
Grievances was recorded shortly after singer Brent Jackson went through the demise of a seven-year relationship. The experience is woven into the songwriting, but the end result is not a break-up record. Despite the resulting detachment and heartbreak there is also brightness and love, which translates in the songwriting.
"Waves" opens in a crushing mess of chords which leads into a bevy of bright guitars - reflecting the theme of hope in the lyrics. The track is available for free legal download on Soundcloud.
Also revealed today is the album art for Grievances. Designed with a sense of humour, it was also inspired by classic LP cover art of the 50s and 60s.
The Junction celebrate the arrival of Grievances with a CD release party on March 10 at the Horseshoe Tavern in Toronto. Fans looking for a sneak peek can also join the band and friends for a listening party on February 18 at the Magpie.
Tour Dates:
February 18 - Toronto, ON: Magpie - Listening Party
March 10 - Toronto, ON: Horseshoe Tavern
March 24 - Kingston, ON: The Mansion
March 30 - Hamilton, ON: The Casbah