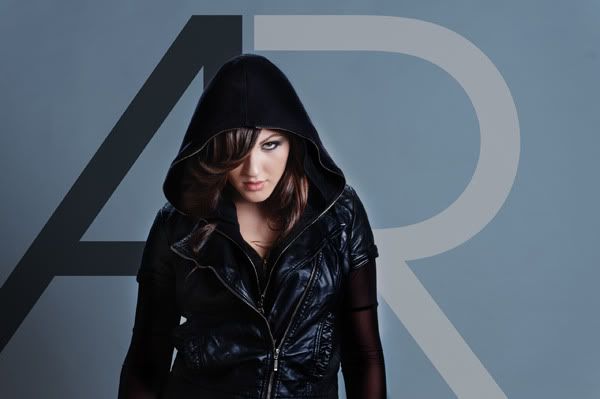 FIRST JUNO NOD FOR NEW ARTIST OF THE YEAR
ALONE AGAIN MAKES ITS UK DEBUT AT #1
ALONE AGAIN GOES DOUBLE PLATINUM
Alyssa Reid took Canada by storm in 2011 with her debut album The Game, featuring the double platinum hit single Alone Again. With the new year, she is now more than ever a force to be reckoned with. On top of her pack leading, five Canadian Radio Music Award nominations, yesterday morning Alyssa was nominated for her first Juno Award for New Artist of the Year!
Alyssa's meteoric rise here at home is now being mirrored internationally where the talented songstress is making some serious waves across the pond. Her debut single Alone Again has been the #1 searched song on Shazam in the United Kingdom for three weeks running, was the #1 pre-ordered download on iTunes last week and the song debut at #1 on the UK sales chart. The song is burning up the radio air-waves across the British Isles, where it currently sits at #1 on BBC 1's A-list airplay chart, is in heavy rotation at national chains Kiss and Capital FM and currently sits at #18 on the UK radio airplay chart.
And that's just the song itself! The video for Alone Again is also taking the country by storm, being added to heavy rotation at every video outlet, including Dance Nation, The Chart Show, and MTV UK. Hitting #4 on the TV airplay chart Alone Again is now the only song in the history of the UK to be in the top 10 prior to the release of the record. Check out the video blog from her recent trip to the UK here. All of this recent UK heat has led to major interest elsewhere, with dozens of countries across Europe and around the world gearing up for a wide-scale international release. Alyssa is everywhere!
Following the huge success Alyssa saw with her first two singles Alone Again and the title track from her debut album The Game, she has recently released the third, Talk Me Down. The song and upcoming video, currently under production, explores a very personal issue – bullying. The powerful song and video revolve around Alyssa's heartfelt lyrics that talk of perseverence, inner strength, and the ability to move on. Alyssa's Toronto fans will also get the chance to be in the new video. By tweeting their ideas on how we can overcome bullying together, and using the hashtag #YouWontTalkMeDown, tweeters can earn the chance to be in the video while helping to bring awareness and positive thoughts to the subject. Check out more details here.