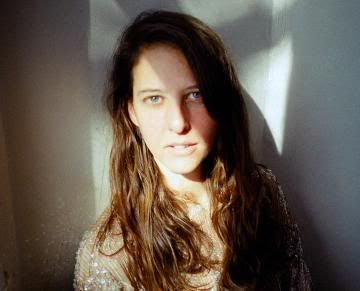 Jennifer Castle announces new dates with Cass McCombs, signs to No Quarter in US & Europe
"The visionary yet sharply realistic world of this superb collection of songs has many more dimensions than three. When Jennifer Castle tells a story in song, she makes you feel the place of its happening, as a smell in the air, a silent warmth, a desperate chill in the heart."
- Robert Everett-Green, Globe & Mail (Picks for Top 10 albums of 2011, #3)
After topping several year-end lists for her mesmerizing and beautiful debut album "Castlemusic" Toronto songstress
Jennifer Castle
enters the new year on a streak, with shows with Cass McCombs and a new label outside of Canada.
Indie upstart No Quarter Records, based in NYC, has signed on to release "Castlemusic" in the US and Europe. Home to Doug Paisley and Psychic Paramount, the quirky No Quarter is an ideal American home for the record, and Castle will showcase the US release at SXSW 2012. More details on that later!
In January, Castle returns to the stage with US songwriter and friend Cass McCombs. After playing Il Motore in Montreal on January 25, Castle and McCombs will hit the Garrison in Toronto on January 26th.
After lending her unmistakable voice to albums by The Constantines, Fucked Up, Eric Chenaux and others, in April 2011 Jennifer released her third solo record – and the first under her own name. Castlemusic came out on Flemish Eye in April to great critical acclaim and graced many year-end top 10 lists, including The Globe & Mail and NOW.
ON TOUR
January 25 :: Montreal, QC :: Il motore *
January 26 :: Toronto, ON :: Garrison *
February 17 :: Owen Sound :: Lupercalia Fest
*w/ Cass McCombs