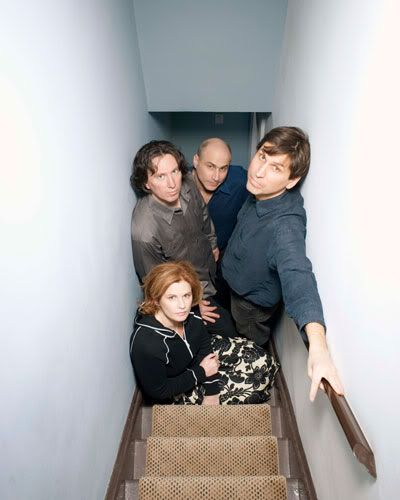 Cowboy Junkies - Sing In My Meadow by killbeat music
Iconic Toronto artists get set to release volume three of The Nomad Series & the follow up to Volume Two Demons, the critically acclaimed tribute to the late Vic Chesnutt.
With the October 2011 release of Sing In My Meadow, Cowboy Junkies continue an ambitious schedule of four releases over an 18 month period, collectively titled "The Nomad Series." Sing In My Meadow is a collection of songs recorded over a four day period that the band's Michael Timmins describes as "an album that references an aspect of our live performances that we don't dig into very much in our studio recordings. We wanted the album to revolve around those psychedelic, blues-inspired forays we are so fond of exploring on stage. So this past February the live band (the four of us plus Jeff Bird) gathered in our studio to record all of these songs over a four day period. We approached them all live-off-the-floor, nasty and dirty and disturbing the cold winter night's peace. We tried to channel Miles at the Isle of Wight, deep in his Bitches Brew phase, Captain Beefheart and his Mirror Man psychoses, The Birthday Party live at the Electric Ballroom circa 1981 (Margo, Al and I were in that audience) and Neil and Crazy Horse in the back room at SIR….overdriven and thick with electricity."
Sing In My Meadow follows the critically acclaimed Renmin Park (2010) and Demons (2011). Renmin Park was inspired by Timmins' two-month stay in China with his family in '08 and was called "their most ambitious yet" by The Boston Herald. Demons, the second in the series, is a collection of songs by the late Vic Chesnutt which Canada's National Post called "…a celebration of both the Junkies and Chesnutt and one of the year's best albums."
After all four volumes are released, plans call for a book that will delve into the character, nature, and inspiration behind each of the albums. It will be published by Whale and Star, the publishing house of the band's friend Enrique Martinez Celaya, a Cuban-American artist whose "Nomad" paintings helped inspire the series.
Timmins sums up the band's motivation for taking on such a massive project quite simply. "The main reason for wanting to do it," he says, "is that, as we steam through our twenty-fifth year, we feel that we have the energy and inspiration to pull it off!"
More Information:
www.cowboyjunkies.com