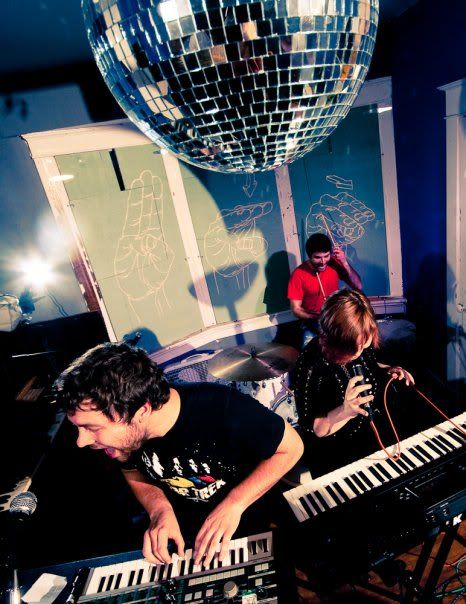 KIDSTREET TO RELEASE DEBUT ALBUM FUH YEAH
ON SEPTEMBER 27, 2011
WATERLOO TRIO PREMIERE NEW VIDEO
FOR "BIRTHDAY BOY" ON EXCLAIM!
"When I saw three dorky-looking twenty somethings setting up a row of synthesizers at the front of the stage, I wasn't expecting much. Boy, was I wrong."
- CHARTattack
August 11, 2011 (Vancouver, BC) – Waterloo sibling trio Karl, Cliff and Edna Snyder--better known as Kidstreet--are set to release their debut album Fuh Yeah on September 27, 2011. The band gives listeners a taste of Fuh Yeah with a new music video for single "Birthday Boy" (available now on iTunes).
Premiering earlier today on Exclaim!, the video was directed by Angus McLellan and Karl & Cliff Snyder, and was shot from the perspective of a pint glass at a party. Karl explains, "A friend of ours took rein of the glass and had his way with it. Dancing, barfing, naked games of Twister, climbing onto rooftops…all the typical things any one glass might witness at a party." Check out the newly unveiled video for "Birthday Boy" below.
Promising more than a typical dance band record, Fuh Yeah mixes and matches grooves, feeding off of icy dance beats ("X"), sped-up synth-pop ("Penny Candy"), mellower, almost trip-hop grooves ("Out Loud") and percussive club bangers ("Never Coming Back"). On record, the group is a synthesis of beats, moods, tempos and surprises.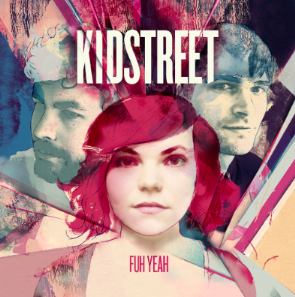 Musically, it all begins with Karl. "I start with something simple," he says. "Actually, I credit LEGO. I put things together and the song starts to form itself." Cliff is the "technical wizard" of the group, and Edna handles the vocals, some keyboards, and as time's gone on, more of the lyrics.
But it was the hype about their wild live show that caught the attention of Nettwerk Records and led to the band's signing earlier this year. Kidstreet is a different beast in concert--it's a sweaty-ass dance party. "We go up there and let the music speak for itself," says Karl. "And we tend to end up with a dance party by the end of the night. It's something we strongly encourage."
www.facebook.com/Kidstreet
www.twitter.com/Kidstreet
www.myspace.com/Kidstreet